Our History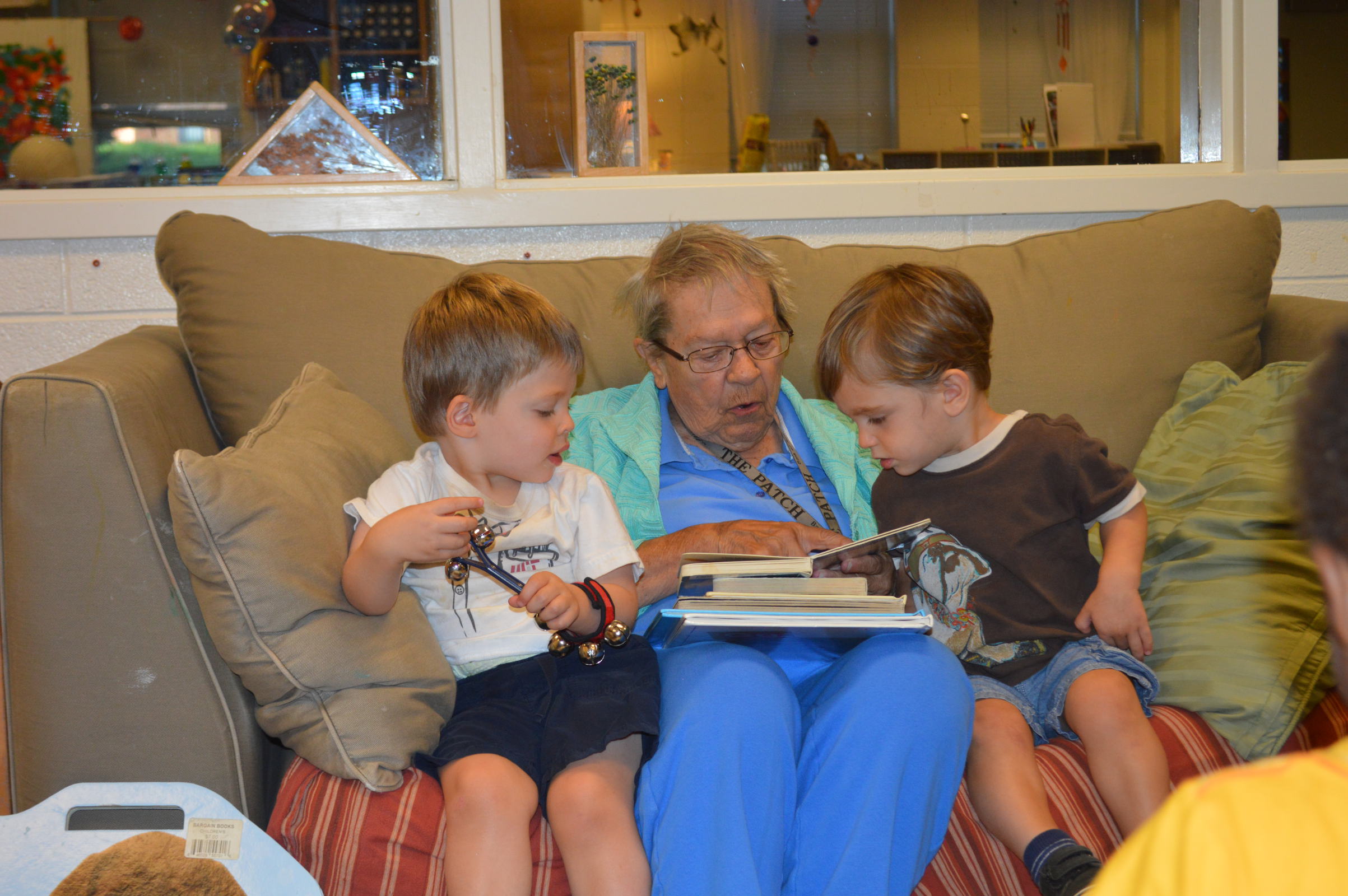 Our program dates back to 1940 when the then Home Economics Department of Virginia Tech, opened the first childhood development center for young children here on campus.  A budget of $643.00 for outfitting the Lab School and $2,000 for a full time director was secured.  Tuition for full-time enrollment of a child was $25 per term.
The Child Development Lab School, in the Department of Human Development and Family Science, moved to Wallace Hall in the winter of 1968, occupying part of the lower level where the school is located today.  The Lab School celebrated its 60th birthday in 2001.
In January 2005 the part-time, university calendar Lab School was transformed into the current full-time, full-year Child Development Center for Learning and Research.
Mission & Philosophy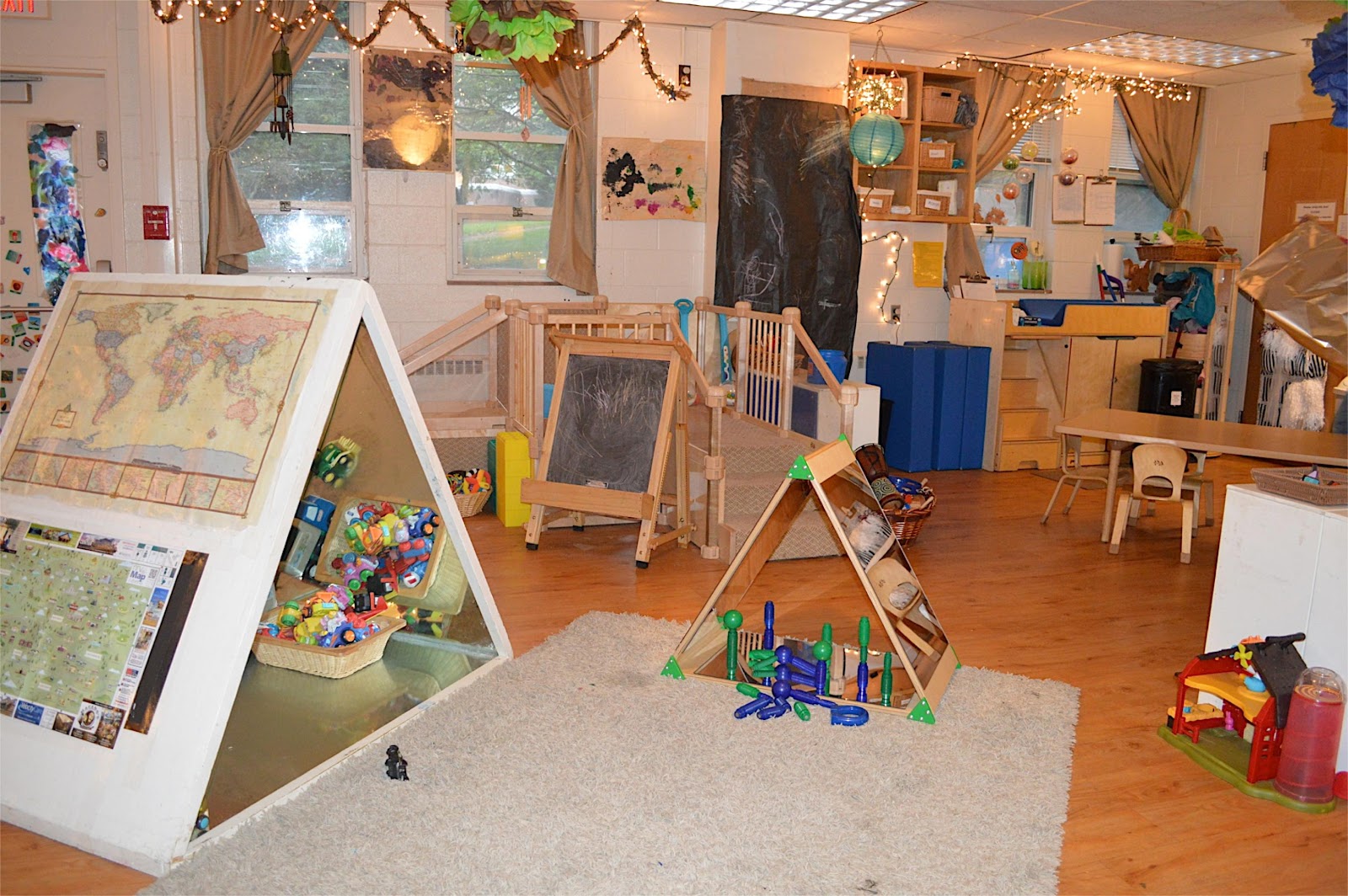 The mission of the Virginia Tech Child Development Center for Learning and Research (CDCLR) is to provide a model preschool program and leadership for local, state and national early childhood communities in teaching, learning and research as well as to address the service missions of the university.
In this regard we strive to:
Provide a quality preschool for young children and their families based on child development theory, research and developmentally appropriate practice
Provide professional education in child development and early childhood education
Generate new knowledge through study, observation and research of child development and early childhood education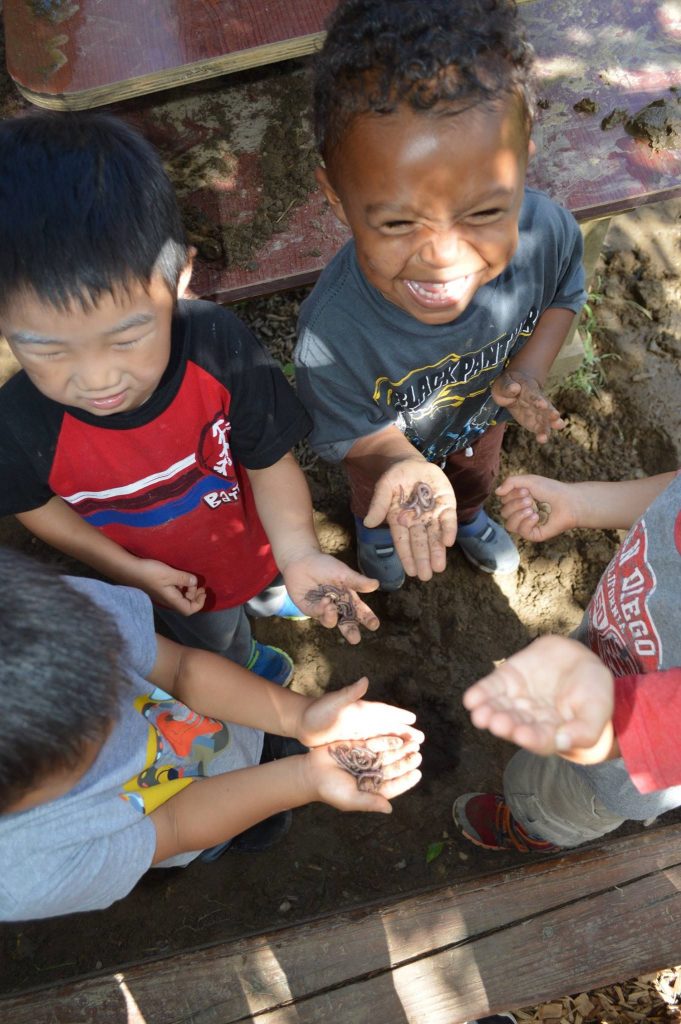 The philosophy of the CDCLR is grounded in social constructivist theory.  This theoretical view holds that knowledge and understanding are constructed through social interactions.  Classrooms are inherently social places where teachers and children negotiate curriculum together.  Our aim is to offer a developmentally appropriate environment in which children are given opportunities to make choices; pursue their own questions, interests and concerns, connect what is known and unknown; and be successful as they explore and discover through play, informal learning investigations and projects.  Guided participation in the investigations of the children is the primary role of the teacher.  Play and the expression of ideas through interactions with adults, peers and the environment is the primary business of children.  We believe the parent-child relationship is the most important context for learning and development and we strive to maintain close connections between home and school.  We value the cultural and individual perspectives that families bring to the program.
Program Overview
ACCREDITATION
Our school is nationally accredited.  Accreditation is awarded to quality programs that provide developmentally appropriate activities, well-qualified and trained staff as well as opportunities for parents to become partners in the program.  The National Association of the Education of Young Children (NAEYC) has accredited our program since 1987.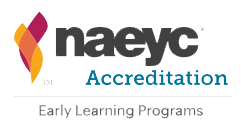 VIRGINIA QUALITY
Virginia Quality offers continuous quality improvement resources and support to participating programs. The CDCLR has participated in the Virginia Quality initiative since its inception in 2007. We believe that our voluntary participation conveys our commitment to high quality learning opportunities for young children. Currently our program is awarded  a level 5 distinction which is the highest achievable level based on a range of criteria including staff education and qualifications, a developmentally appropriate curriculum, classroom environment and teacher/child interactions

CLASSROOMS
There are three classrooms in our school that include children- ages 15 months to 5 years, 11 months. Our classrooms are designed to create a home like atmosphere for children as well as an environment that fosters their development and autonomy. The neutral colors and soft lighting promote a sense of calm and help create an aesthetically pleasing environment that is conducive to learning. The child-sized furniture and shelves ensure children can freely access a variety of materials throughout the day that meets their interests and needs.
FACULTY AND STAFF
Director:  Karen Gallagher, M.A.Ed.
Research Director:  Isabel S. Bradburn, M.Ed., Ph.D.
Curriculum Coordinator/Studio Teacher:  Alexa Gardner, M.A.Ed.
Full-Time classroom teachers
Assistant teachers, teacher aides, and undergraduate student interns
Chef
SCHOOL HOURS
7:30 a.m. – 5:30 p.m. Monday-Friday
We operate full-time, full-year with the exception of being closed:
Thanksgiving Break
Winter Break
Martin Luther King, Jr. Day
Memorial Day
One week in the summer including Independence Day
Transition Days between school years
Labor Day
Days for professional development
DAILY SCHEDULE
| Time | Scheduled Activity |
| --- | --- |
| 7:30-9:00 | Arrival and Morning Investigations |
| 9:00-9:15 | Morning Meeting |
| 9:15-11:00 | Morning Investigations |
| 9:45 | Snack |
| 11:00-12:00 | Outdoor Investigations |
| 12:00-1:00 | Lunch |
| 1:00-3:00 | Quiet Time |
| 3:00-4:15 | Afternoon Investigations |
| 3:30 | Snack |
| 4:15-5:15 | Outdoor Investigations |
| 5:15-5:30 | Departures |
LOCATION
Our school is located on the main campus of Virginia Polytechnic Institute and State University in Blacksburg, Virginia.  With the beautiful Blue Ridge and Appalachian Mountains as our backdrop, we frequently explore the Duck Pond, Horticulture Gardens and Agriculture Barns located within walking distance of our school.
FOOD AND NUTRITION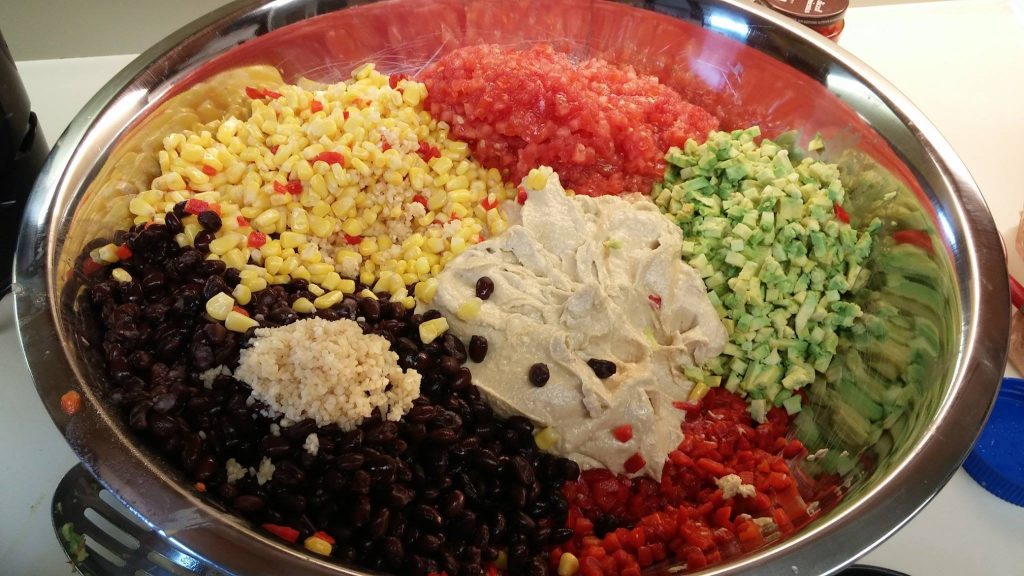 We provide a nutritious morning snack, lunch and afternoon snack each day.  Our cook prepares these meals daily in our kitchen.  Snacks and lunch are offered family style.
Curriculum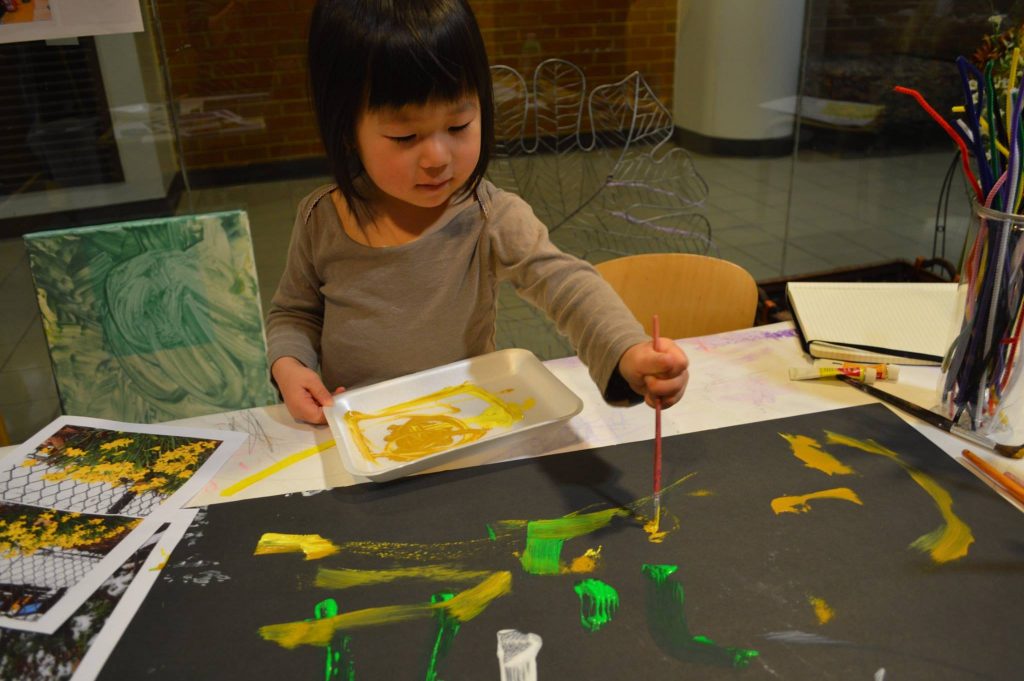 Our curriculum is inspired by Developmentally Appropriate Practices, the schools of Reggio Emilia, Italy and, most importantly, by the children!  It is our goal to be attentive to the interests and theories of all children and to then frame and facilitate a curriculum that is respectfully responsive.  We are enthused and inspired by the many ways in which children represent their learning and understandings of the world referred to as the "hundred languages of children" (Edwards, Gandini, Forman, 1998.)  These hundred languages are nourished and nurtured in our school. You will see a wide variety of materials and experiences available for exploration.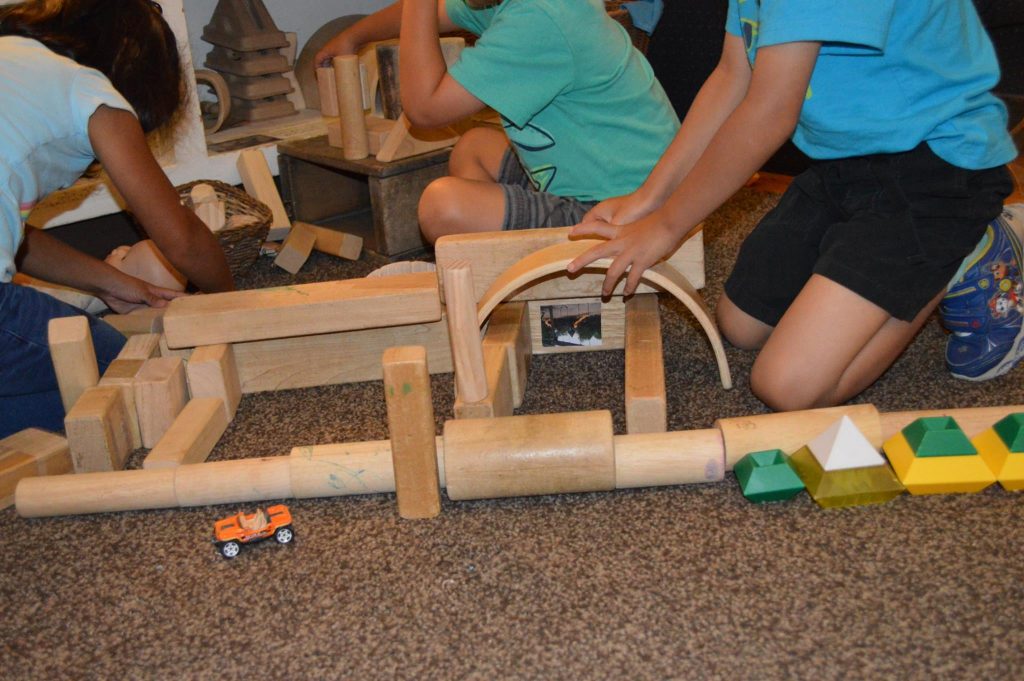 Children have the opportunity to playfully explore through music, drama, light, shadow, reflection, paint, clay, wire, dance, climbing, hiding, seeking, literature, science experiments, building and more. Sometimes a classroom provocation becomes a long-term investigation of a concept or theory that is developed among a small group of children. When the ideas for these projects emerge, teachers are ready and available to nurture them and to assist children in the development of their ideas.  Curriculum is "child originated, teacher framed" (Edwards, Gandini, Forman, 1998.)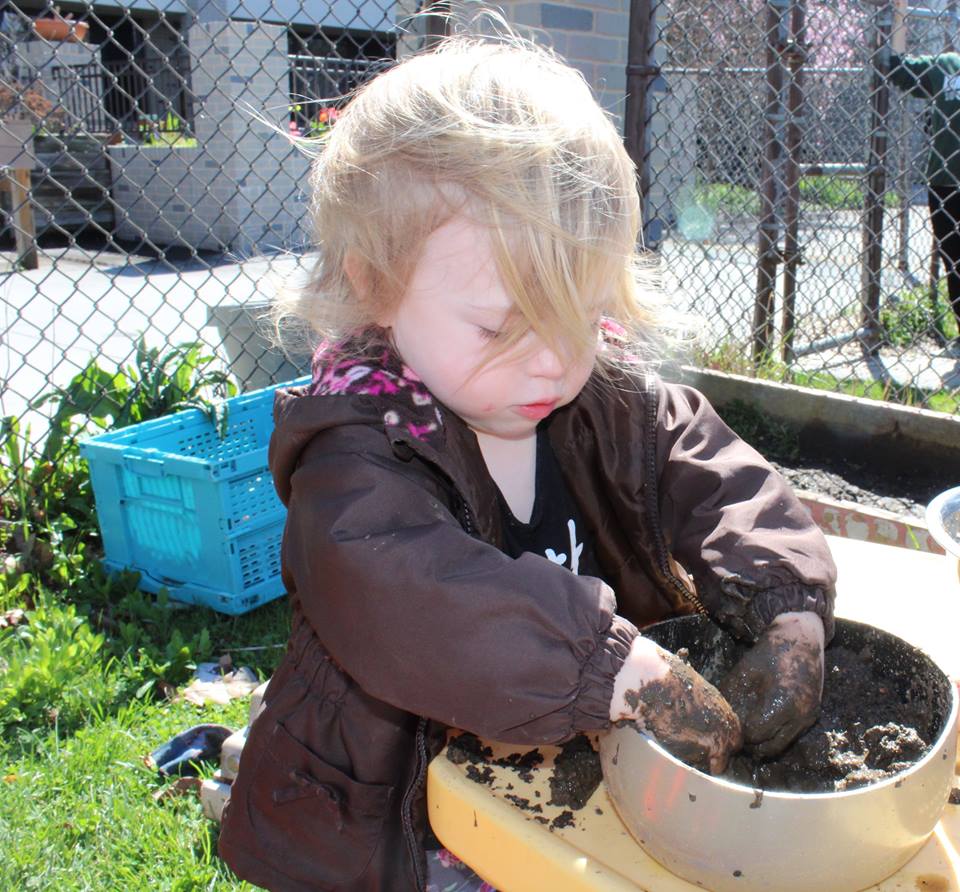 Conventional, natural and recycled/reused materials are available in each classroom for children to explore and eventually use as "languages" to express their learning and understandings.  Our atelier, or studio space, is used for further discussion and representation of ideas.  The atelier is a space used to help sustain a classroom project or investigation but can also be used to present a provocation.  The atelier houses many eclectic materials that the children often find useful as they bring their notions to reality.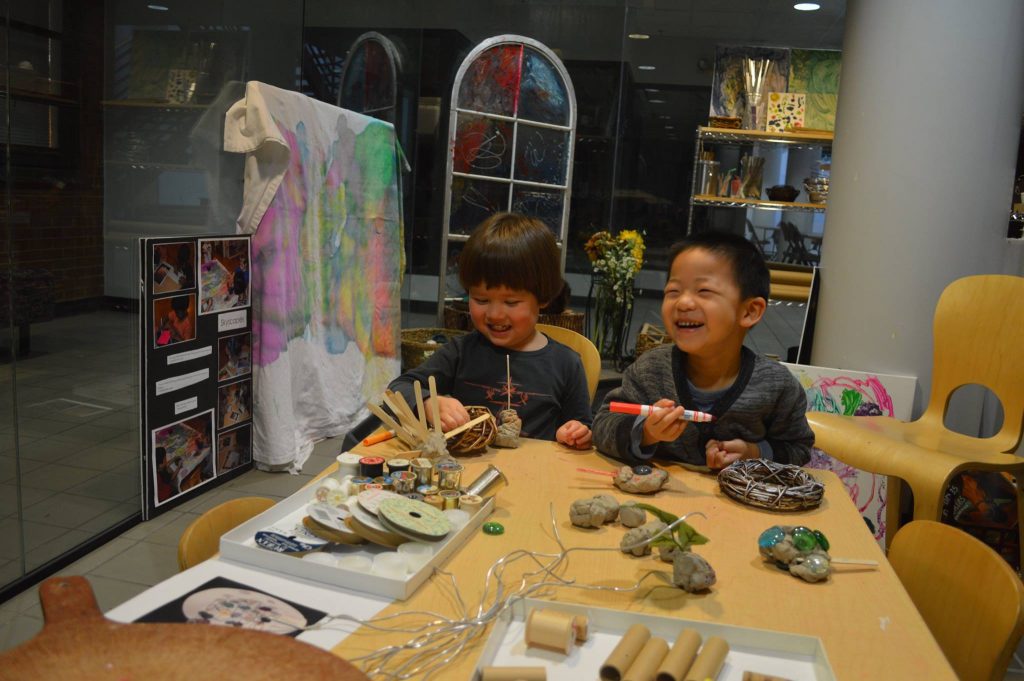 SOCIAL CURRICULUM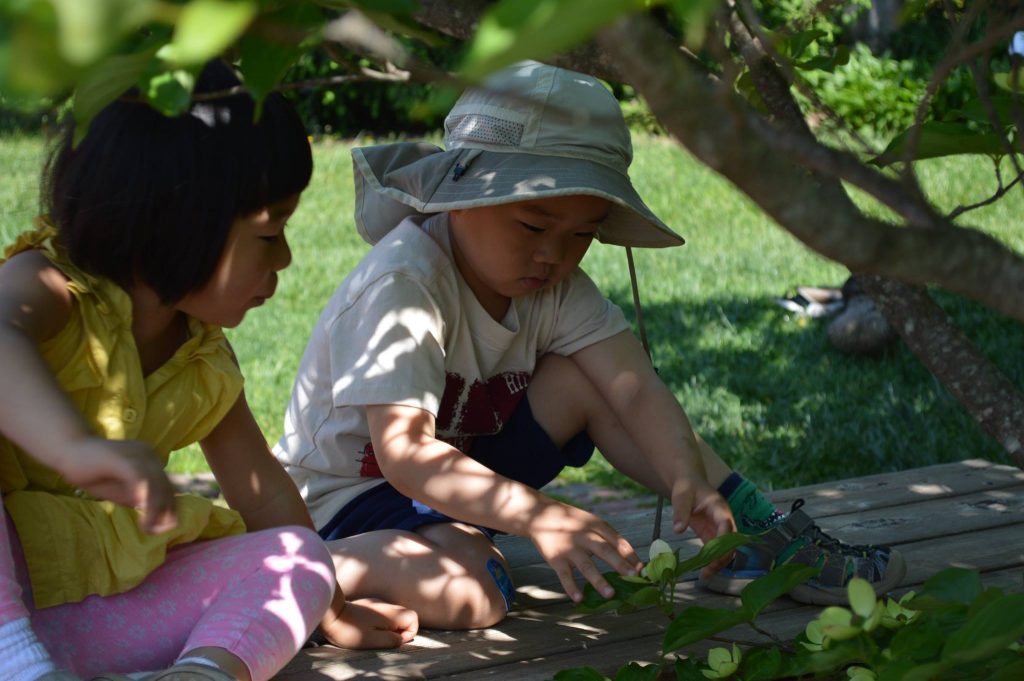 Social curriculum has to do with how we conduct ourselves at all times.  It encourages and enriches the negotiated curriculum by becoming part of the school culture that says children and adults treat each other with respect and kindness, with civility and care and in a way that builds community.  Social Curriculum is established when we integrate ethical and moral practices into our everyday experience, acting in ways that instill habits (i.e. caring, compassion, justice, fairness, empathy and kindness) we want children to carry with them into the world.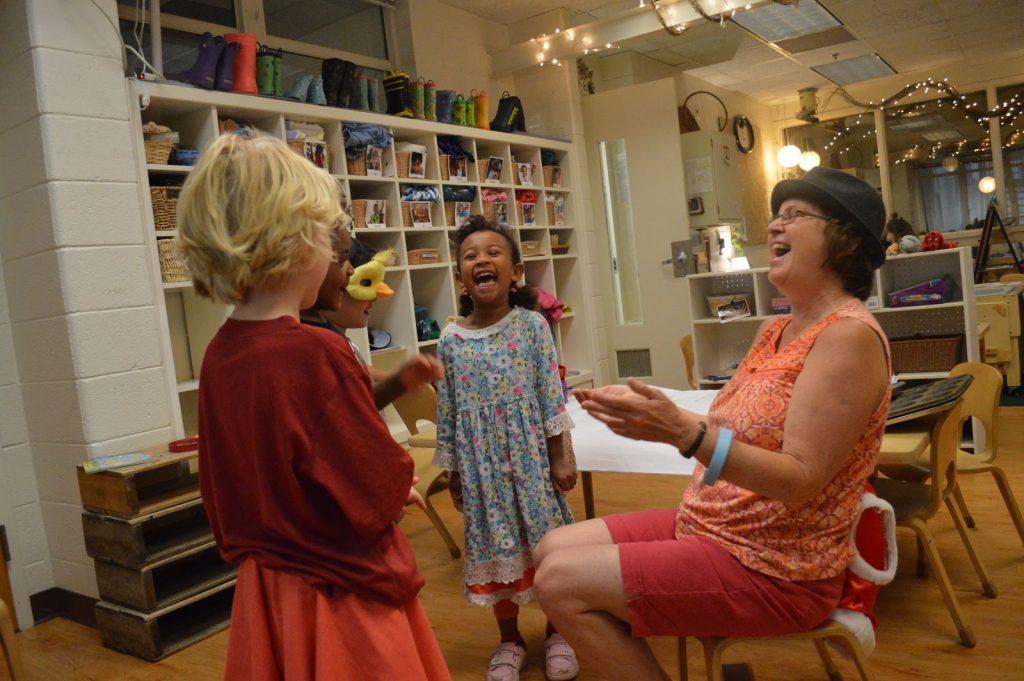 In addition to other goals, four goals of the CDCLR specifically address providing an environment that guides children towards the development of self-discipline and respect for each other by:
Providing a safe and secure learning environment; encouraging growth of autonomy, independence, social competence and self-discipline to the degree appropriate to one's age level
Utilizing constructive guidance and discipline (i.e. the provision of consequences, alternatives and reasons; the teaching of desirable behavior through example; the demonstration of caring and compassion; the use of effective communication techniques; and the application of problem solving strategies), as opposed to punishment or directive methods; and supporting the development of self as a responsible member of a learning community.
THE ROLE OF DOCUMENTATION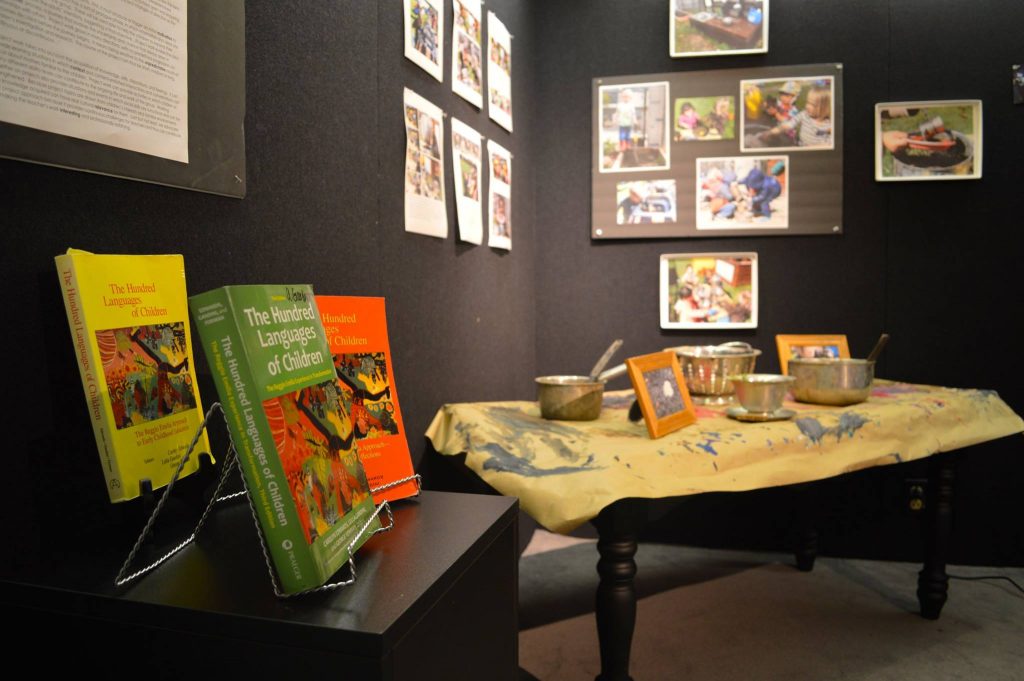 The walls of our school reflect the life within.  Part of our work as educators is to observe, record, interpret, revisit and plan as well as to provide documentation of the children's learning inside and outside of the classrooms.  This provides children as well as families and educators opportunities to re-visit and reflect on their learning.  Documentation helps us to understand the development of individual children as well as the development of the curriculum.  We strive for the documentation to convey the great importance we place of the process of learning.   Documentation of learning is available for families to view on display panels both inside and outside the classroom, in monthly classroom newsletters, in children's portfolios, in the Reflections on our Day notebook and in the Listening to the Children: Curriculum Planning Notebook.
THE ROLE OF THE TEACHER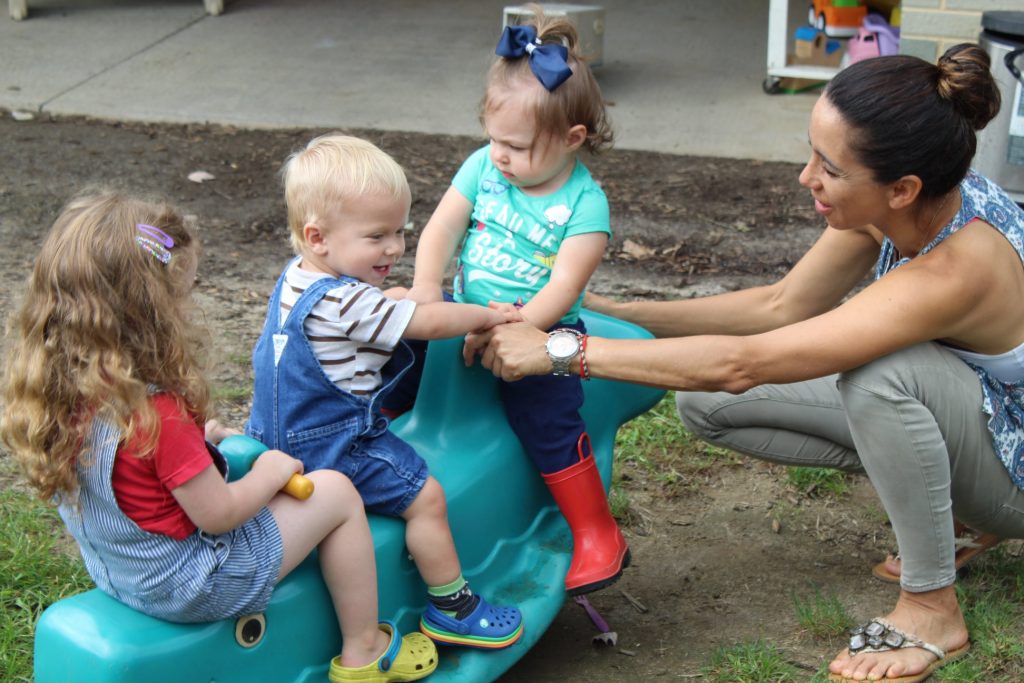 Teachers are seen as researchers at our school.  They are essential guides and facilitators in the classroom.  The teacher carefully observes, listens and documents the children's experiences to thoughtfully negotiate the curriculum with the children.   Teachers work as partners with families and other CDCLR staff and faculty in the classroom to:  promote children's learning in cognitive, social/emotional, language, physical and sensory developmental areas; manage the classroom; create a purposeful environment; provide nurturance and guidance to children; document and communicate learning with families, faculty and university visitors; conduct research on daily classroom investigations; and grow as early childhood professionals.  Teachers are given forty-five minutes together each day to discuss investigations, organize ideas and artifacts, reframe questions,  create ways to sustain investigations/projects and to develop curriculum.  An additional forty-five minutes is given to each teacher separately every day to work on documentation including reflections, daily documentation, documentation panels, monthly newsletters and portfolios.  The majority of planning and work time occurs while the children are in quiet time. Full-time classroom teachers also serve as mentors to VT undergraduates through the field study program.
TEACHER WORK SCHEDULE
32.5 hours with the children
3 hours 45 minutes planning and preparing curriculum
3 hours 45 minutes working on documentation
In addition:
45 minute bi-monthly Team Meetings
Parent Partnerships
A goal of the CDCLR is to promote a family centered view of parent interaction and participation as a means of strengthening the enduring relationship between parents and children.  Parent involvement has been recognized as an important component of education for many decades. However, it is our quest to listen to, collaborate with and respectfully support relationships with families at a much deeper and richer degree.
We view parents as true partners in the child's care and education and value parent perspectives.  Parents are recognized as their child's first and most important teachers therefore; we search for activities that support home-school connections.  Parent involvement is an evolving process that is unique with each individual family based on their diverse interests, needs and life circumstances. We strive to support your hopes and dreams for your child.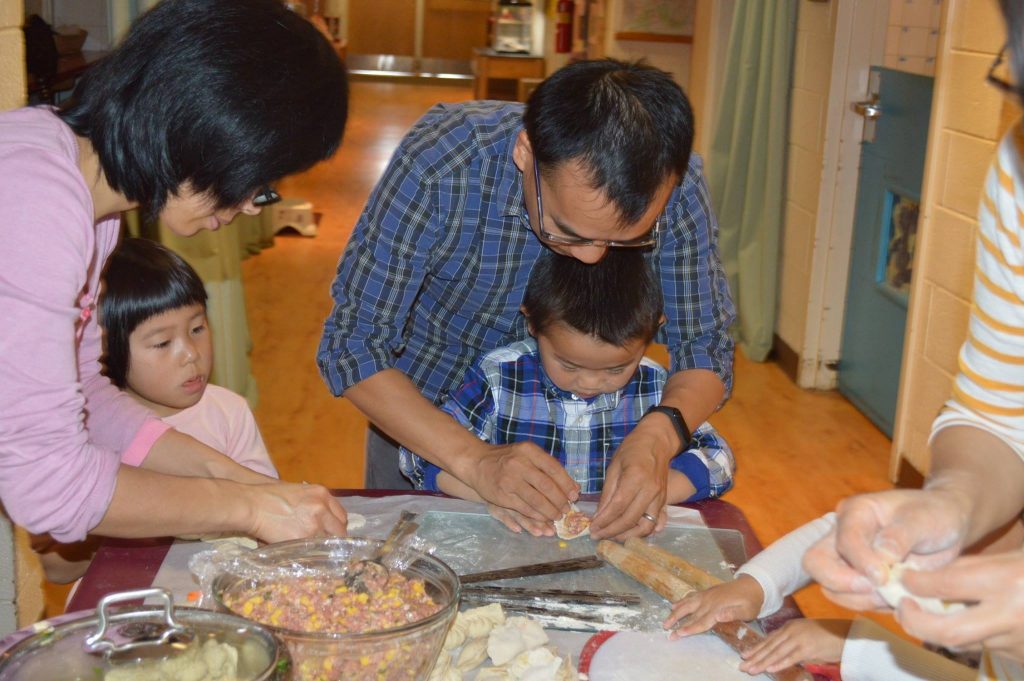 Participation may include:  volunteering in the class, chaperoning field trips, contributing to classroom newsletters, sharing a talent or expertise with your child's class, attending Parent Meetings held every other month, attending PAC (Parent Advisory Committee) meetings held every other month, attending the Fall and Spring school potlucks, participating in fund-raisers, participating in Week of the Young Child, participating in Teacher Appreciation Day or organizing events/celebrations.  Additional opportunities to build home-school connections and nurture parent-child-teacher relationships are signing up for a home visit, attending presentations by scholars, attending workshops by scholars, and parent-child-teacher conferences held twice a year.
To promote continuity between home and school, newly enrolled families have a transitional visit prior to the child's first day of school.  This visit allows for the teachers, parents and child to get a sense of one another.  In addition, most children stay with their peer group and teachers for a period of three years.  This process is known as "looping" and promotes the continuity of relationships based on trust and respect.
"For partnerships to work there must be mutual trust and respect, an ongoing exchange of information, agreement on goals and strategies and a sharing of rights and responsibilities."  (Strong Families, Strong Schools; U.S. Department of Education, 1994.)
Neighbors Growing Together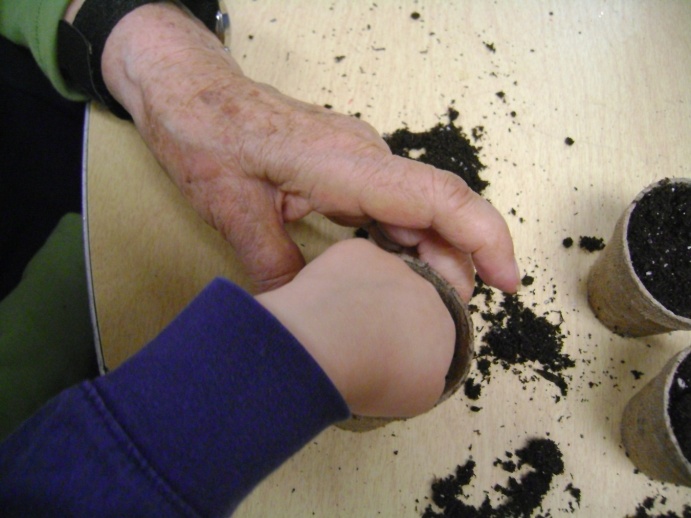 We are fortunate to be co-located with Adult Day Services (ADS.)  ADS is a facility that serves older adults during the day. Over the past decade we have been getting together with our "neighbors" at ADS and cultivating an intergenerational program that is now called Neighbors Growing Together (NGT.)
NGT is a program that fosters unique connections among older adults, children, students and others through planned activities.  Unlike local community-based child and adult child care programs, our shared site program provides a venue that links theory to practice through observation, evaluation, research, outreach and education.
Each classroom engages in weekly opportunities with the older adults.  Participation is voluntary for both the children and the adults.  Some of the activities they do together include painting, singing, bowling, baking, blowing bubbles, making collages, gardening and exploring natural materials.  These activities are facilitated by teachers from the CDCLR, staff from ADS and university students.  These activities often occur in our shared studio space that connects our two facilities.  They also occur in the classrooms, outside on the patio, in the CDCLR or in ADS.  Sometimes we find a shared interest among the adults and children and our activities become long-term investigations lasting weeks and even months.  When children and older adults participate in activities together, knowledge is shared and generations are connected.  For example, an exploration of photography included examining parts of a camera, discussing characteristics of 35 mm cameras and exploring digital photography.  The culmination of the project was a display in the Wallace Gallery including all the photographs that the children and adults took as well as the documentation of the journey that the participants took into learning about photography.