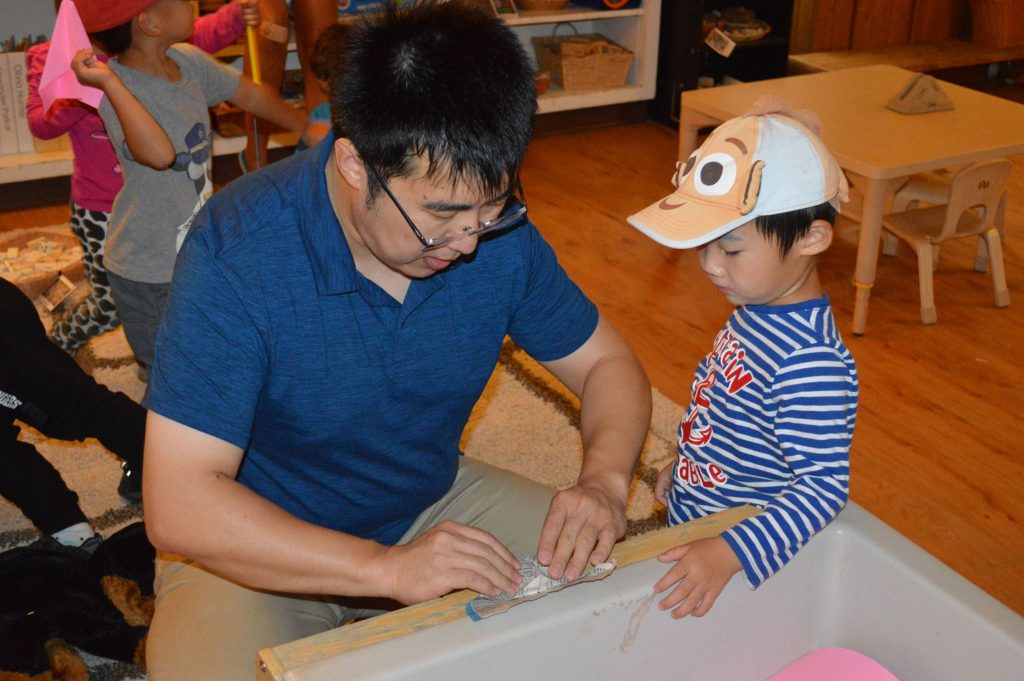 The Child Development Center for Learning and Research promotes a family centered view of parent interaction and participation as means of strengthening the enduring relationship between parents and children.  Parents are recognized as their child's first and most important teachers; therefore we search for activities that support home-school connections. Whether you are looking for more information about our school's program or if your child is already enrolled, we hope you will find useful information about the admissions and enrollment process, school year calendar, Family Handbook and Frequently Asked Questions.
Admissions
ENROLLMENT AND WAITLIST
Enrollment is on a first-come, first-serve basis, with a few exceptions.  
Families who are admitted will receive a phone call confirming their acceptance into the program.  We are an inclusive school and encourage all interested families to apply. If a family has a child currently enrolled at the CDCLR, they are given priority over new families.  In addition, enrollments may include one or two children who represent a diverse range or experiences and backgrounds from the extended community. The CDCLR does not charge an application fee.
TUITION AND FEES
Enrollment is for twelve months.  A one-month deposit is due when the child is accepted into the program.  The deposit is non-refundable and counts as the 12th month's payment. Current tuition rates are $975 per month for the toddler room and $950 per month for the young and older preschool rooms.  Tuition rates are assessed annually.
PROSPECTIVE FAMILY TOURS
A tour of the facility is always provided prior to a family making an enrollment decision. Additionally, a tour is scheduled once a month so that we can minimize classroom disruptions. We encourage you to view the provided virtual tour for a closer look at our school.
Frequently Asked Questions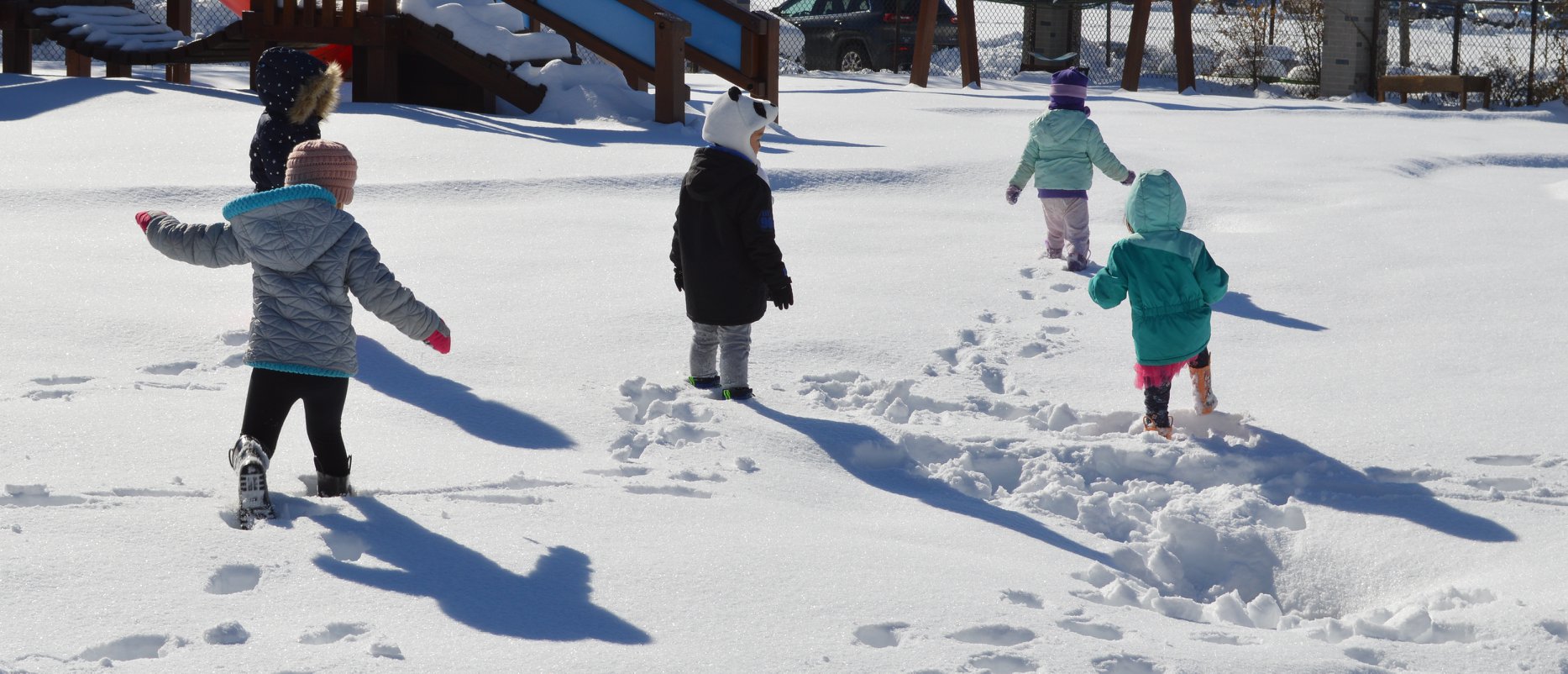 How many classrooms does your school have?
Our school has three classrooms with children ranging in age from 15 months- 5 years 11 months.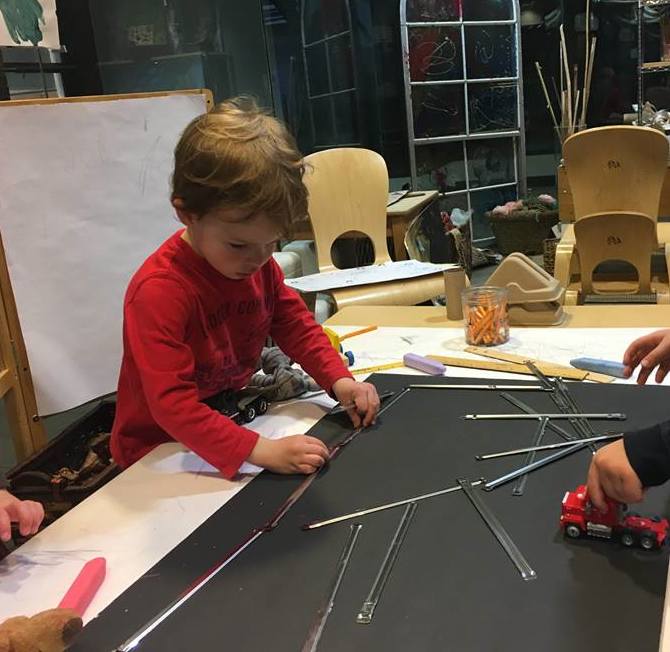 What are the terms of enrollment and what is the tuition amount?
Enrollment is for twelve months.  A one-month deposit is due when the child is accepted into the program.  The deposit is non-refundable and counts as the 12th month's payment. Tuition for 2018-2019 is $925 per month for the toddler room and $900 per month for the young and older preschool rooms.  Tuition is assessed annually.
If you must withdraw your child from our school for any reason, you must give a minimum of a four week notice IN WRITING to the Director, Karen Gallagher, 140A Wallace Hall, Blacksburg, Virginia 24061-0416.  You are obligated to pay for the tuition during these four weeks, even if you do not use the service. Additional notice is greatly appreciated.
Does your school offer a part-time program?
The CDCLR is a full-time, full-year school program.  We do not offer a half-day program.
What are the school's hours and calendar?
The CDCLR is open from 7:30 a.m. – 5:30 p.m. Monday through Friday.
We operate full-time, full-year with the exception of being closed:
Thanksgiving Break

Winter break

Martin Luther King, Jr. Day

Memorial Day

One week in the summer including Independence Day

Transition Days between school years

Labor Day

Days for professional development

Closings due to the University's authorized closings, delays, or scheduled events that conflict with our operations
Our policy states children must arrive to school no later than 9:30 a.m. each day with the exceptions of doctor's appointments or when arrangements have been made ahead of time.  Children and families must be ready to leave the school by 5:30 p.m. when we close; therefore we encourage families to arrive to pick up their children by 5:15 p.m. to allow time to talk with the teachers and gather belongings prior to 5:30 p.m.
What is your policy for playing and learning outdoors?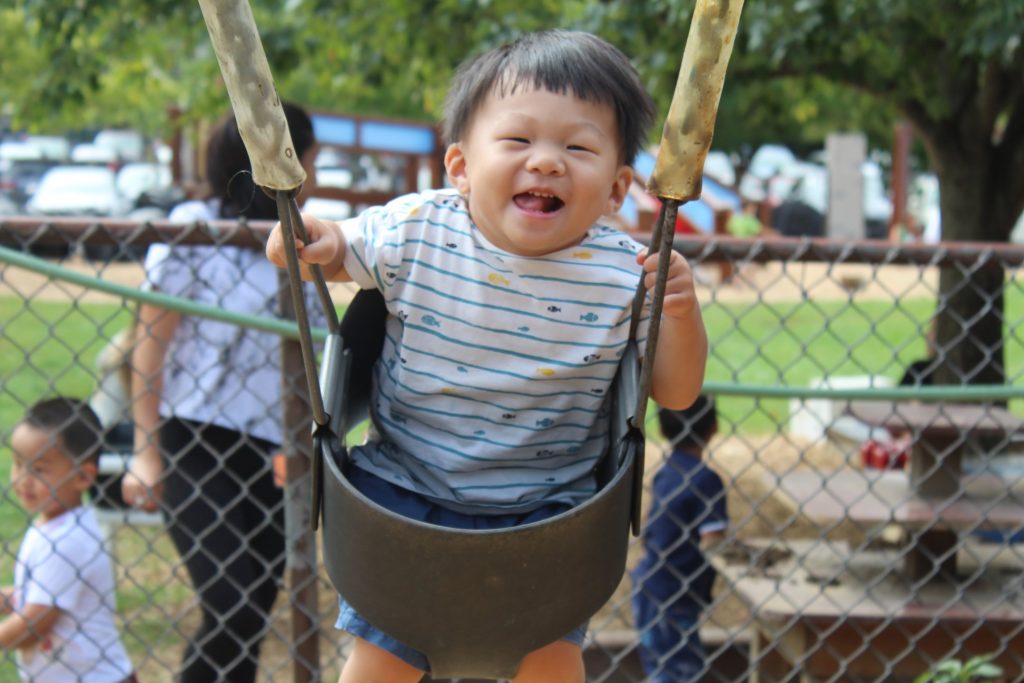 The outdoor classroom is an extension of the children's indoor classroom. Therefore, the children will experience the outdoors year round. The teachers will plan outdoor learning investigations along with gross motor opportunities. Sensory learning is a huge part of our outdoor learning experience and so children will explore water, mud, dirt, wind, paint  and even snow! We ask that children have rain boots, hats, coats, gloves and snow gear when appropriate and always a seasonally appropriate change of clothes. Our teachers will ensure that outdoor temperatures are conducive to comfortable sensory play. We will explore the outdoors whenever we have determined the weather to be safe (no thunder, lightning or heavy rains) and the feels like temperature is 25 degrees or higher. It is our school policy that if children are deemed too sick for outdoor play, they should remain at home. We adjust the length of outdoor time accordingly based on cues from the children.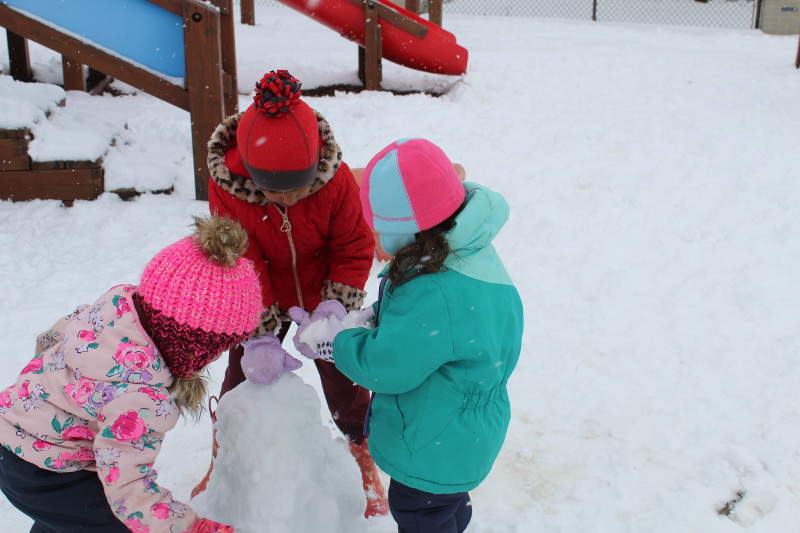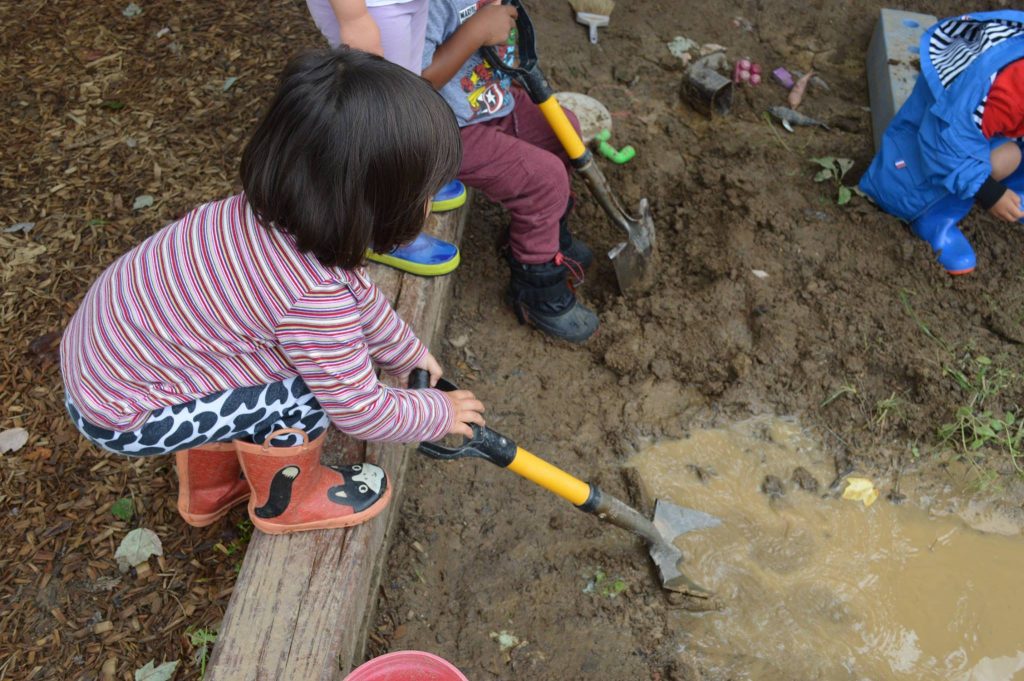 What are the qualifications of your classroom teachers and what professional development do teachers undertake?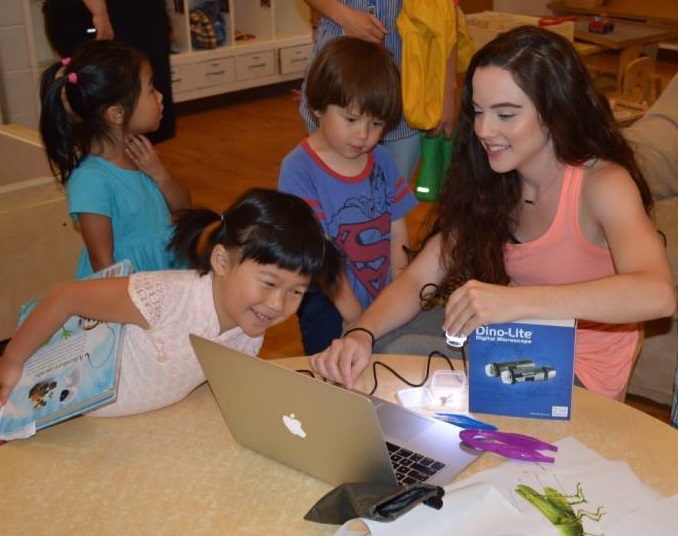 The CDCLR's teachers are committed to growing with our school's philosophy of teaching and learning as teacher researchers.  Our teachers are highly trained and dedicated to providing the best in early childhood practice. All teachers have a four year degree or early childhood certification.  They regularly attend outside training, aide in training of assistant teachers and students at the university and participate in giving workshops at the local and state levels (many have presented at national levels too.)  We recognize that professional development is essential in developing and maintaining a quality early childhood preschool program and make great efforts to provide our teachers with many opportunities to grow. You will see this reflected in our school calendar.
How will I know what my child is learning and how he/she is progressing?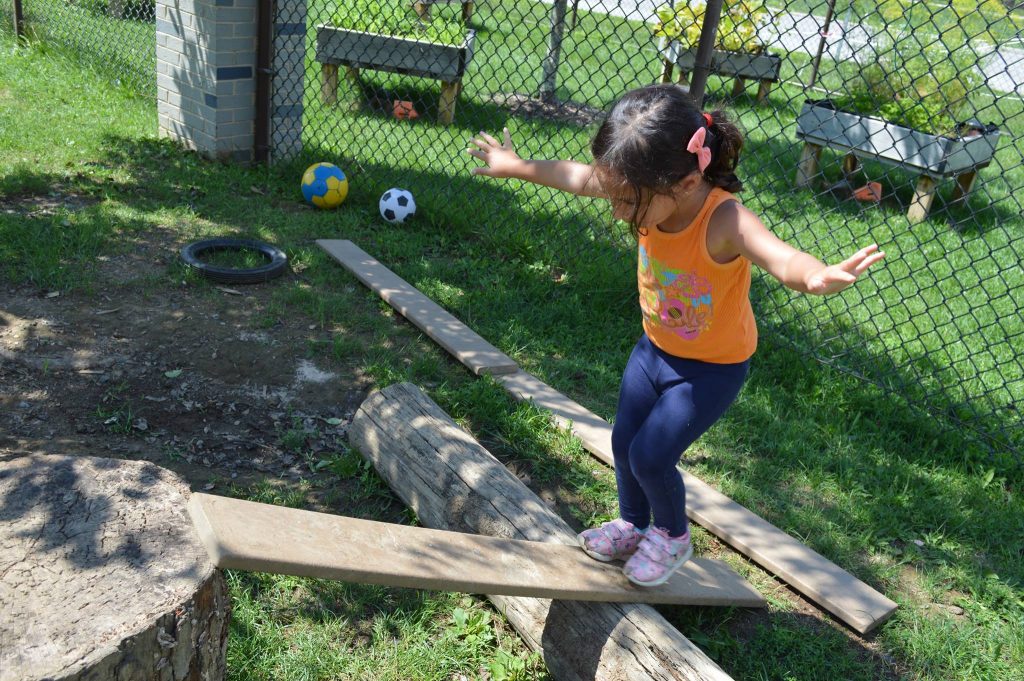 Twice a year we have Parent-Teacher-Child conferences where you will meet with your child's teacher to discuss your child's learning.  A portfolio will be kept with documentation of growth and learning in these specific development areas: social/emotional, cognitive, language, physical and sensory development.  The portfolio also provides examples of projects and experiences from each semester that were of individual interest for your child. In addition to the parent teacher child conferences, you will see documentation inside and outside of your child's classroom that highlights projects and investigations taking place in the classroom.  You will be able to view the 'Curriculum Notebook' located in the observation booths outside of each classroom on a daily basis. Also, we utilize a closed group Facebook page where teachers share weekly examples of classroom learning experiences and how those experiences correlate to children's developmental progression.
What is your school's policy on discipline?
The CDCLR specifically addresses providing an environment that guides children towards the development of self-discipline and respect for each other in two ways.  One: Providing a safe and secure learning environment; encouraging growth of autonomy, independence, social competence and self-discipline to the degree appropriate to one's age level.  Two: Utilizing constructive guidance and discipline (i.e. the provision of consequences, alternatives and reasons; the teaching of desirable behavior through example; the demonstration of caring and compassion; the use of effective communication techniques; and the application of problem solving strategies), as opposed to punishment or directive methods; and supporting the development of self as a responsible member of a learning community.
Does your school provide field trip opportunities?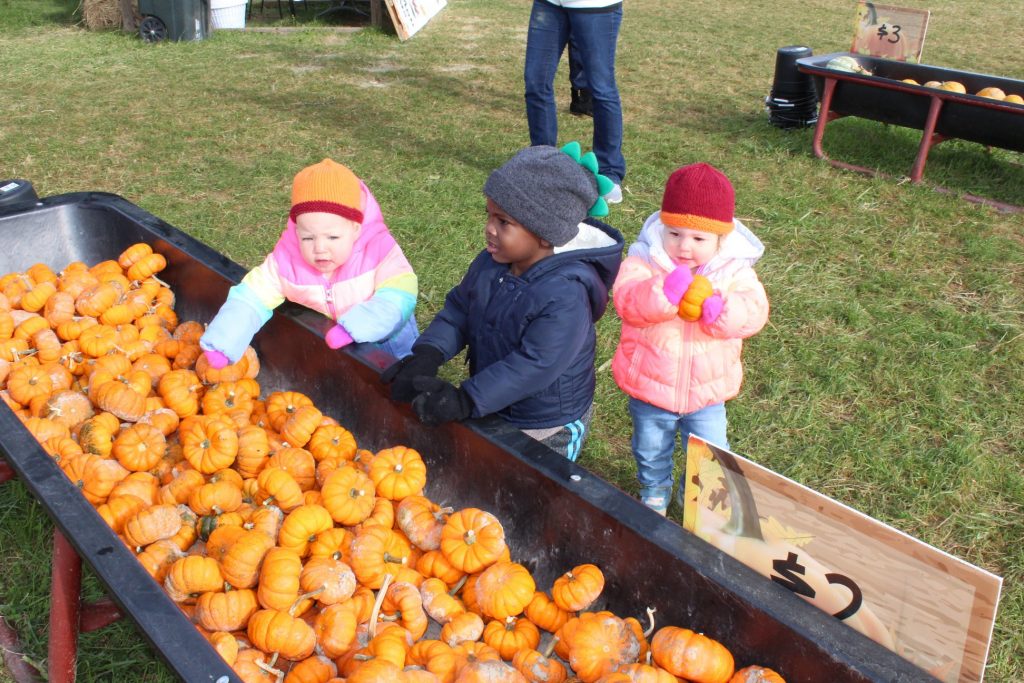 Yes, we provide field trip opportunities for our classrooms both on campus with the wonderful resources in walking distance as well as off campus.  Some examples of places classrooms take field trips to on campus are: the Duck Pond, the Horticulture Gardens, the Geology Museum, VT Airport, VT Agriculture farms and Athletic fields.  Some examples of places classrooms take field trips to off campus are: Sinkland Farms, blueberry picking, zoo, art museums, post office and grocery stores. Field trips are possible with the help of parent volunteers.  Off-campus field trips require the support of parents regarding transportation since we do not have a designated mode of transportation for our school such as a bus/van.
Will I get information on study results from my child's participation in research projects?
Every year we communicate research findings to parents, using a variety of formats including updates at school-wide parent meetings, a research newsletter that is distributed once per semester, and more individualized results at parent-teacher conferences.  Many years we distribute research newsletters, but twice we have hosted research fairs, where parents and other community members can view posters highlighting the research and talk with faculty and students conducting the studies.